Reading Eggs Book Packs, Activity Books, CD-
ROMS

and Flashcards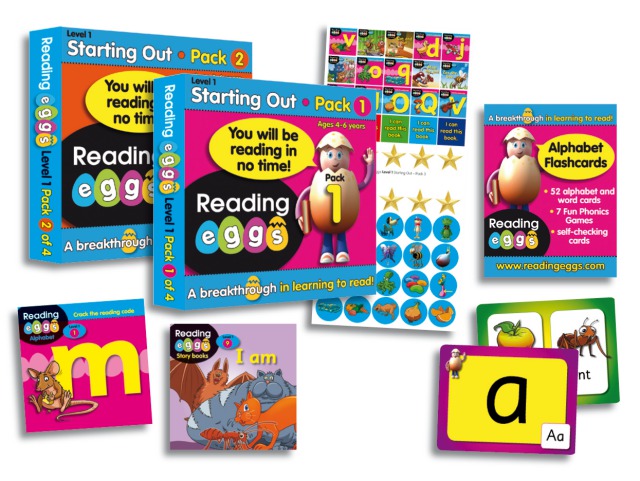 For 4 to 7 year olds who are learning to read.
The Starting Out Level has 40 Reading Eggs online lessons and covers the alphabet, letter sounds and first words. Reading Eggs Book Packs 1-4 and Activity Books 1-4 have been created to reinforce these online lessons.
Beginning to Read is the next level covered by the Reading Eggs lessons 41-80. Reading Eggs Book Packs 5-8 and Activity Books 5-8 reinforce these lessons.